Quite a few things are going to change on Wednesday. The publisher that brought the Lusty Linguists together will be closing it's doors for good.
Samhain Publishing will cease to exist at the end of this month.
Two

days are all we have left.
This is not a drill, people.
We try and make you smile when you come here, but sometimes some real stuff needs to be explained.
So here's what you need to do if you're a Samhain Pub shopper.
1. DOWNLOAD YOUR LIBRARY
If you have an account with Samhain, and even if you've bought a Samhain Publishing book from other places, download it and back it up. I use
Calibre
to manage my digital library.
These books and the support are going away on Wednesday. Some of the bigger players like iBooks and Amazon
should
keep your files for you, but if you're paranoid like me, back that ish up.
2. BUY ANY SERIES BOOKS YOU NEED
Like a lot of publishers, series books are popular at Samhain. If there are a few series that have books out and you haven't grabbed them...Hurry your butt up and buy them now. Make that plastic melt.
The authors are getting their rights back, but reformatting, re-covering, and re-publishing takes a lot of time and money, and most authors don't write as their primary day job. Some books may not even come back. There are thousands of Samhain titles. If you are on the fence about any, grab 'em while you can.
3. STALK THE AUTHORS
Some of us were waiting to get our rights back to continue a series or two. (*cough* me *cough* more Hart Clan *cough*)
So the best way to do that is to find them and figure out what comes next is on social media. They will be announcing new releases and re-releases. Trust me. They want to sell these books again.
For example...
You can like my author FB page...
HERE
You can follow my ramblings on Twitter....
HERE
You can sign up for my soon-to-be-a-newsletter...
HERE
Or you can just hit up my soon to be very naked website...
HERE
All authors have these and many more ways you can follow and reach out to them. Newsletters are usually the easiest because the info comes to you, and unlike FB that switches up what you see on your feed, the emails you'll get.
4. FORGIVE US FOR GETTING SENTIMENTAL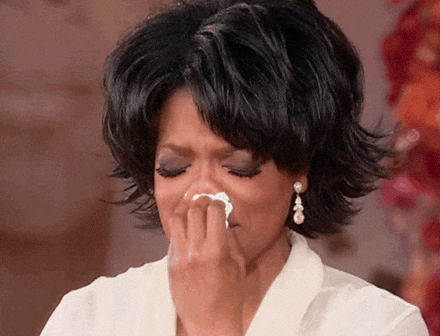 Samhain Publishing gave me my first "Yes." They allowed me to work alongside authors I admired and fangirled over. They gave me a sink or swim education that can't be learned in a class or at an event, and I will always be grateful for that. Samhain Publishing was the publisher I wanted. Their funny warnings fit so well with my humor and writing style that I still plan on emulating it as I try my hand at some self-publishing.
It's going to be hard over the next month or so at minimum. For all of us.
If you know an author, send them a virtual hug, or a funny meme, or a LOT of chocolate. Hell, just drop them an email and tell them which Samhain title of theirs is in your re-read pile. It would mean the world to them. Trust me. It can be your good deed. I'm going to start off with some of my own favorites. Let's blow up twitter and FB with #myfavoriteSamhainbook. I won't judge you if you tweet out more than one. ;)
If you are a fellow Samhain author...
~Roxy
To find Roxy's books with buy links and what she has coming up next check out her website at
RoxyRocksMe.com