I have a weird sense of humor. You've been warned :) For me, humor is like sex--it feels great and cleans out part of me.
Cyanide & Happiness
is a comic that skates in and out of my comfort zone--and sometimes tramples all over it. But I think this recent one is funny:
Cyanide & Happiness @
Explosm.net
Read more at
http://explosm.net/comics/3575/#qRvqDrfeqfphWTr7.99
Notice it's "sense" of humor? Like seeing and feeling, it's individual, but 80% of folk are within the comfortable part of the bell curve. Mine isn't always, and sometimes that gets me in trouble. What really gets fun is when I find another outlier soul like me.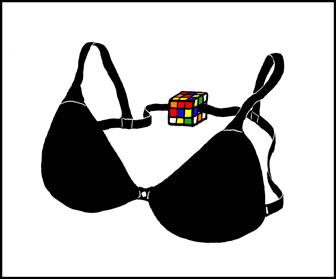 Another favorite is
xkcd
, sarcasm and math. Seriously, the combo rocks. Here's one just titled "Frustration".
Another favorite is
Sinfest
, which pokes needles into everything from sex to religion to the artist's life, complete with cute-but-cynical cat and cute, goofy dog. No preview, but
here's one on BDSM I like
.
These, plus
User Friendly
,
Free Fall
and Facebook posts by
Stephan Pastis
,
George Takei
and
Zits
get me going with a smile in the morning.
What are your favorites?